Full-Service List Brokerage
By taking advantage of Trinity Direct's list brokerage services, you can be sure that you're getting the highest quality information in the business, coupled with the expertise you need to make that information work for you. After all, anyone can provide data—but only Trinity Direct has the expertise needed to turn mere data into a powerful, results-focused tool.
As your list broker, Trinity Direct offers you customized options and recommendations tailored to your particular set of circumstances.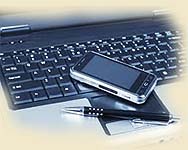 Specialized Brokerage Services
MAIL PIECE/AUDIENCE REVIEW: We can provide a full review of your current mail piece and an in-depth analysis of your target audience, including lifetime value. With that information, our knowledgeable staff will recommend high-potential lists and segments that can offer outstanding results. With over 40,000 lists at our disposal, you can be sure that your customized plan will cover both mainstream audiences and specialized groups not usually available for rental.
LIST PLAN ANALYSIS: We can complete a detailed analysis of your list plan— which is particularly useful if your plan includes alternative media such as inserts, statement stuffers, or ride-along programs. Trinity Direct will keep you apprised of your options and the availability of programs that can enhance the success of your mailing.
MULTI-CHANNEL MARKETING: We can provide insight and implementation for a successful multi-channel marketing campaign. Our cutting edge strategies will make you more competitive within your marketplace because multi-channel integration has been proven to increase revenue.
CAMPAIGN CONSULTATION: Trinity Direct can provide ongoing consultation for review and planning of upcoming campaigns.
SERVICE: Trinity Direct prides itself on the availability of SAME DAY TURN AROUND on order processing—thanks to our proprietary order entry system. When it comes to competing for the hard-earned dollar, even being half-a-step ahead can give you the edge you need.
SCHEDULING: When's the best time to conduct your mailing? How will you coordinate the details? With Trinity Direct, you don't have to worry. We take care of the scheduling woes, so you don't have to.
RESPONSE ANALYSIS: Response Analysis for your mailing helps you find out what list is working, where it's working and perhaps why it's working. Not only will this first-rate feature help increase your productivity, it will help cut your costs by eliminating unproductive lists.