Direct Marketing for Today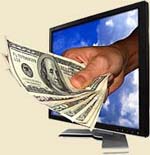 Trinity Direct has developed a complete online marketing solution with our clients in mind. As marketing technology evolves, email campaigns, social media, and mobile apps have become an essential part of all direct marketing efforts. Case in point: donors who are engaged through email and social media are 60% more likely to give.
Trinity Direct has made a dedicated effort to provide you with the best possible multi-channel strategy. Through our tailored, integrated approach, you can significantly increase your response rate and average gift. Communicating with donors across channels gives them more opportunities to give, ultimately raising your revenue. And, by communicating with donors on social media, you can attract a younger audience to your cause. In today's world, digital is a key element of any successful marketing campaign—and Trinity has you covered.
Specialized Email Services
Email List Strategy:
Trinity Direct can create a complete custom strategy for your organization to effectively develop your email list and determine how to maximize its revenue potential. Once your lists are developed, Trinity Direct can help you focus on using these names correctly to maximize your return while minimizing your costs and efforts. This has also been proven to be an effective and inexpensive method to renew your expired or inactive contributors.
Email Appending:
Trinity Direct has developed the ability to append email address to your existing file at the lowest possible cost. The email appending process starts with identifying email addresses from the current postal addresses on your file. Once the email addresses have been identified, an email is sent to those email addresses with a double permission pass. The double permission pass is the process that asks the individual to opt-in to receive email from your organization. To ensure we offer our clients the best pricing possible, all billing is based on output and results. You are only charged for the valid addresses we recover for you.
Email Blasting Service:
Once your email list has been developed, or if you are interested in our email acquisition services, Trinity Direct can assist you with our complete email blasting service. We start by helping you develop your email piece in both HTML and text format so we can reach all possible recipients. Once the email content has been established, we run it through several tests including a SPAM checker that determines the likelihood the message will be identified as spam based in the current standards. Based on those results, we fine tune the copy and creative to ensure the highest deliverability possible. We are fully compliant with FCC regulations and the CAN-SPAM act.
E-Marketing Tracking and Reporting:
Whether you are engaging your audience through email campaigns, banner ads, social media, or mobile apps, Trinity Direct can provide up-to-the-minute reporting. With detailed reports of views, opens, and click-throughs we can monitor the status and success of your campaign and quickly adjust to maximize your return.
Trinity Response Analytics and Modeling (TRAM):
Through the use of Response Modeling, we make sure your marketing message connects with only the customers most likely to respond. What are the benefits? First, you don't waste time and money targeting a historically unresponsive audience. Next, we use data gathered from previous campaigns to connect you with relevant audiences that DO respond. Once this data is collected, our staff creates a customized response analytical model that works for your specialized needs.
Facebook ADVantage:
As customer's needs change, so do we. Trinity Direct now offers Facebook Advantage … where direct marketing meets social media. This innovative ad tool will connect you with the over 1.4 billion Facebook users. This is direct marketing on overdrive! Facebook Advantage will provide you with a steady flow of fresh leads, customers and countless opportunities.